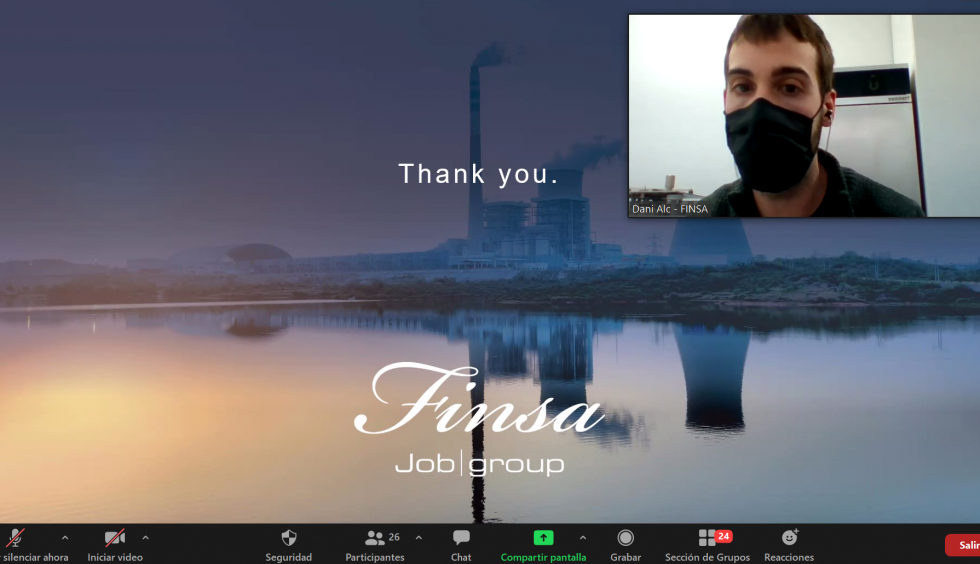 DESTEX partners released the virtual hackathon platform for open innovation and project-based training of students using real case studies and challenges from the advanced textiles' manufacturing industry. It is a virtual platform for collaboration among transnational teams of students to address industrial challenges using creative and industrial design methodologies.
To validate the platform, DESTEX team has organized a series of three hackathons, the first one held last week with a challenge launched by FINSA, member of AEI Tèxtils, on the reuse of fabric remnants generated during the production of filter cloths. Their challenge was to find a possible application for this remains which can be applied to another sector.
FINSA is a manufacturer of technical fabrics for industrial filters. It was founded in 1978 as a continuation of the old textile fashion factory Sala y Badrinas, located in Terrassa (Barcelona). Taking advantage of all the experience in the textile industry, FINSA developed its activity in the field of technical fabrics and industrial filtration. In 2013, becoming part of Job Group, a family group of Swedish origin, allowed the company to achieve an exceptional position worldwide and become the leader in the filtration market.
The four universities of DESTEX (LCI, POLIMI, DSKD and UB) recruited students to participate in the first hackathon. In total, 10 students participated in 3 teams to complete the challenge. They worked remotely to develop and deliver a solution within 24 hours.
The different developed solutions were presented on the second day of the hackathon where the jury selected the best concept. Poly-X is a project that aims at using the waste that is generated by Finsa to create modular building blocks. RE-FRESH is new age modular air fresheners by using polyester remnants from production of filtration fabrics.
The winning project is SANGO, a sustainable exfoliating sponge made from Finsa's filter fabric production waste inspired by the increasing desire for selfcare and Japandi [Japanese + Scandinavian] design. The winning team was awarded a free-pass to the DESTEX summer school that will be held in Milan on June 2021.
In the next weeks, the DESTEX team will release the virtual training platform and will organize the second virtual hackathon with a challenge from CP ALUART, also member of AEI Tèxtils, with a challenge on creating the firefighter protective clothing for 2030.
About DESTEX
DESTEX main objective is to promote the uptake of creativity culture as a catalyst to unlock the innovation potential in the advanced textile materials' sector. DESTEX is developing a set of tools to bridge industrial and creative design to the manufacturing companies in the advanced textile materials' sector.